Governor Hochul Announces First-ever Round of Office of Strategic Workforce Development Grant Awards Totaling More than $6 Million
ALBANY, N.Y. — Governor Kathy Hochul today announced the New York State Office of Strategic Workforce Development has awarded more than $6 million in grants to eight projects across the state through the first round of the Capital and Pay for Performance Grant Programs. These grants will support the training of nearly 3,000 workers through collaboration between training providers and more than 100 employer partners in fields like advanced manufacturing, information technology, and film and television. The Office, which operates under Empire State Development, is charged with supporting workforce development programs and practices to ensure New Yorkers are prepared to meet the needs and priorities of today's employers.
Round One Awardees:
Pay for Performance (P4P) Operating Grant Awardees:
Buffalo Niagara Partnership (Western New York) - $1 Million: This program will provide pre-employment and occupational skills training for manufacturing and other employer-led collaboratives through the Employ Buffalo Niagara Talent Pipeline Management Program. Industry partners include SoPark, Zehnder Rittling, Cobey, Inc., National Fuel Gas, Independent Health, Univera Healthcare, ABC-Amega, People Inc., Aspire of WNY and Suburban Adult Services, Inc., and more.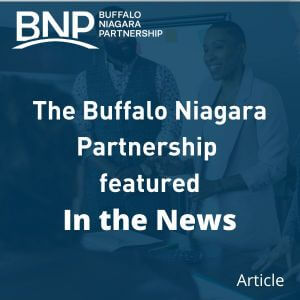 BUFFALO, N.Y. (The Buffalo News) — Manufacturers in the Buffalo Niagara region have a lot on their minds, beyond supply chain issues and inflation.
They're trying to fill job openings and get young people interested in manufacturing careers.