One difference between this storm and Snowvember? More can work from home
BUFFALO, N.Y. (WBFO) — This weekend's snowstorm is coming off Lake Erie on the eight-year anniversary of Snowvember, but there is one big difference between that storm and this one.
Following the start of the COVID-19 pandemic in 2020, many local companies have invested in tools to allow their employees to work from home. The Buffalo Niagara Partnership's annual survey found 70% of its members have some form of permanent hybrid work plan.
"So, I think it will be different for those companies," said BNP President CEO Dottie Gallagher. "But, of course, we have a lot of members who work in manufacturing and health care who can't work remotely."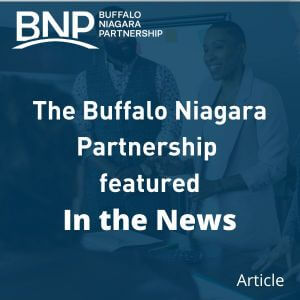 Democrat Mark Poloncarz and Republican Chrissy Casilio couldn't have been more different in their answers Thursday at a forum hosted by the Buffalo Niagara Partnership.