Employees face financial peril with 'benefits cliff'
BUFFALO, N.Y. (The Buffalo News) — When can a raise, a promotion, or more work hours be a bad thing for employees?
When it pushes them over the "benefits cliff."
It is a workplace problem employers may not even be aware they have, but it is becoming more of an issue in today's tight labor market, where employees often are being asked to work longer hours by companies that are struggling to fill open jobs.
"People are very rational," said Dottie Gallagher, president and CEO of the Buffalo Niagara Partnership. "They look at this and they say, 'I can't take that overtime because I'll hit that cliff, and I'll lose food for my family, or I'll lose my housing, or I'll lose something.'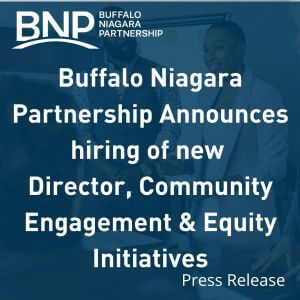 The Buffalo Niagara Partnership (BNP) is pleased to announce the hiring of Kenya K. Hobbs as Director, Community Engagement & Equity Initiatives.