Worker shortage top of mind for employers
BUFFALO, N.Y. (The Buffalo News) — With the region's unemployment rate running at historic lows, companies are scrambling to recruit and keep talent.
But it's a complex problem for employers to solve.
"We cannot ignore that we live in a region where the workforce participation rate is less than the national average," Dottie Gallagher, the Buffalo Niagara Partnership's president and CEO, said Thursday. "There are significant systemic barriers that block too many people from participating more fully in the workforce system."
Employers are trying everything from higher pay to flexible hours to signing bonuses. Gallagher, in the business group's annual report to membership, touched on other efforts to build up the workforce.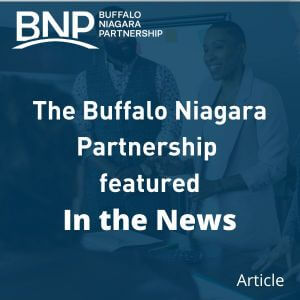 BUFFALO, N.Y. (WBFO) — This weekend's snowstorm is coming off Lake Erie on the eight-year anniversary of Snowvember, but there is one big difference between that storm and this one.
Instead of clogging up the highways to get to work or potentially missing work altogether, tens of thousands of Western New Yorkers can simply Zoom in from home.