WNY business leaders lay out concerns to candidates for governor
BUFFALO, N.Y. (WGRZ) — The Buffalo Niagara Partnership, the region's chamber of commerce, is making sure the concerns of Western New York's businesses are heard ahead of election day.
On Friday, Gov. Kathy Hochul joined a room full of executives and other business leaders to answer questions about everything from unemployment insurance to Brownfield tax credits.
The Partnership held an identical event with Congressman Lee Zeldin on Oct. 6.
"I think it's super important that the candidates hear directly from businesses," said BNP President and CEO Dottie Gallagher.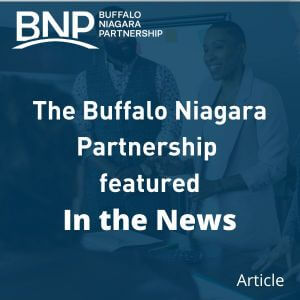 BUFFALO, N.Y. (WBFO) — This weekend's snowstorm is coming off Lake Erie on the eight-year anniversary of Snowvember, but there is one big difference between that storm and this one.
Instead of clogging up the highways to get to work or potentially missing work altogether, tens of thousands of Western New Yorkers can simply Zoom in from home.