How to Attract Talent in 2022
By Lindsey A. Zajac | Ahern, Murphy & Associates; Leader Exchange Facilitator 
The year 2022 is proving to be uncertain and challenging for most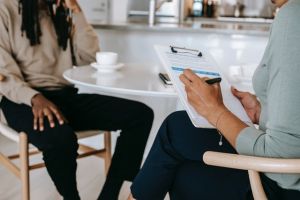 employers. The global pandemic, inflation, the great resignation, and the war for talent have all created unique hardships for small to mid-size companies. Below are some statistics that will help shed some light on the situation.
Job openings increased to 11.0 million on 10/31/2021
Half of the 5 million workers missing from the labor force are retirees, and 1.5 million of them are early retirees
Compensation in October 2021 grew 4.9% year over year. In the decade leading up to the pandemic, wages never grew more than 3.5% from the previous year.
93% of employers are struggling to hire for entry-level positions in the hospitality, food and leisure industries
There were about 1.5 job openings per unemployed worker in October
Only 28% of workers feel prepared for the age of automation and are actively learning new digital skills.
The pandemic has fundamentally changed the labor market, creating a high demand/supply gap for talent, and today's job seekers have higher expectations
As you might imagine, these statistics lead to some challenging limitations for small to mid-sized companies:
Hard to attract resumes simply by being famous, well-known, or a name brand
Employer brands tend to be local and not top of mind
Harder time competing for top talent by throwing money at the problem
Vulnerable to poaching as wealthy companies are more willing to hire people regardless of where they live
Unable to use stock or stock options to incentivize talent to come or stay
HR teams are usually small with little to no time to address talent strategically Onboarding is generally informal or non-existent
So where does one start in attracting top talent in today's disruptive environment? Start with your employer brand. It is both critically important and within your control.
Three primary components of an Employer Brand include:
1. REPUTATION
With social media (LinkedIn, Glassdoor, Facebook) word travels fast and perception matters.
CAREER
Current and potential employees want to know if working for your organization will move their career forward? Does your organization look good on a resume? Can they move up or laterally to gain critical experiences?
CULTURE
Current and potential employees want to know what the work environment is like? If your workplace culture is toxic or there are pockets of toxicity in the organization, this will hurt your employer brand substantially.
CITIZENSHIP
What impact is this employer having on the community and society at large? Now more than ever, current and potential employees want to work for organizations that are making a positive impact on the world.
2. EMPLOYEE VALUE PROPOSITION (EVP)
This includes competitive compensation and benefits, career development opportunities, and flexible work. What do employees stand to gain by working for your organization? Is the work worth the effort? What are the rewards for hard work? A paycheck is no longer the sole reward for hard work, especially when employees can get a paycheck working anywhere, for anyone.
3. EMPLOYEE EXPERIENCE
Dependent on your ability to deliver on your EVP. Satisfied current and former employees can be an invaluable source of candidate referrals, strengthening your ability to attract top talent. As the saying goes, "A players hire A players." If you take care of your employees and they have great things to say about working for your organization, the chances of you hiring more quality candidates increase.
USE BEST PRACTICES!
Rewrite job descriptions to emphasize the benefits of working for you
Expand your talent pools
Work your networks harder starting with current employees
Retained and contingency search firms work well for senior level and specialized positions
OFFER PERKS THAT MATTER!
Options for telework
Telemedicine services
Leave to care for children
Leave to care for adult family
Mental health services
Increase pay
Hiring/Sign-on Bonuses
Unlimited PTO
Onsite childcare
Sponsored transportation
Allowance for home office/ technology
Employee Referral programs
Upskilling and internal career paths
Debt-free college education
FLEXIBILITY!!
After you develop your Employer Brand, more qualified applicants will apply to work for you. However, the work doesn't stop with finding top talent. It is crucial to invest time in talent development and team building to retain top employees.
Ahern, Murphy, & Associates offers professional business consulting services to help develop your growing business. Call the team today to get a free consultation.
ABOUT THE AUTHOR:
Lindsey A. Zajac is an experienced, Human Resources professional with a demonstrated history of excelling in fast-paced organizations including PepsiCo, Eaton Corporation, Saab Sensis and Next Jump. Training and Development, Talent Management, Employee Relations, Recruiting, and Succession Planning are Lindsey's areas of expertise.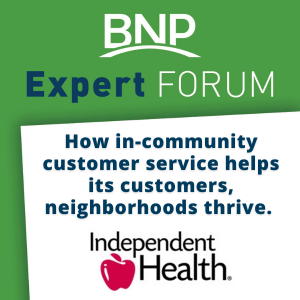 More than ever, healthcare organizations must connect customers with services that provide value, while understanding their concerns on a local level. Superior customer service can support everything from business retention to brand promotion and improved access to healthcare options.