Expert Forum: Expanding Resources for Minority Owned Businesses
By: Ted Janicki | President, Bank of America, Buffalo
At Bank of America, our goal is to drive responsible growth in the markets and communities we serve. Part of this commitment includes addressing the root causes of inequity through the lens of economic opportunity and racial equality. To address Buffalo's economic and racial disparities, we must first engage in conversations with key community leaders and organizations to identify opportunities that create sustainable and meaningful change. Understanding and adapting to our community's most urgent needs, including the systemic inequities that affect minority-owned businesses, allows us to effectively contribute the resources and financial support that will help drive lasting change in Buffalo.
Last year, Bank of America released two Black Business Owner Reports to examine business trends, the impact of the pandemic, and the everyday challenges of small business ownership through an equity lens. The summer report found that 93% of Black small business owners intended to obtain some type of funding for their business in the upcoming year – most of the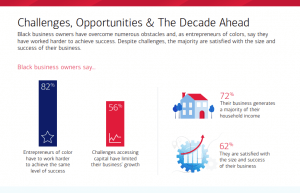 business owners surveyed also expected their businesses and the economy to rebound. The majority of respondents (56%) in the February report also noted that challenges accessing capital limited their business' growth. These results are profoundly troubling and underscore the urgency to improve Black entrepreneurs' access to crucial resources and capital.
As we celebrated Small Business Month and Buffalo's entrepreneurs last month, it is imperative to recognize that access to capital is critical – especially for minority-owned companies, which were disproportionately impacted by the pandemic. Bank of America directly engages with minority-owned businesses to ensure they have access to the tools and resources needed to secure funding, including our support of EforAll Buffalo. Our network of community development financial institutions including Pathstone Enterprise Center, also works to expand access to capital for business owners who have historically been denied or faced barriers when applying for financial assistance. Here in Buffalo, we also work with the Buffalo Niagara Partnership to create opportunities for small business owners through the newly launched Minority-Owned Business Initiative, which created an underwriting fund to sponsor new BNP memberships.
Our internal goals, research, and local partners are examples of how Bank of America is working towards advancing racial equality and economic opportunity in Buffalo. By understanding our communities and local business owners, we can better invest in the guiding principles of diversity and inclusion to make Western New York a better place for all.

Bank of America is one of the world's leading financial institutions, serving individual consumers, small and middle-market businesses and large corporations with a full range of banking, investing, asset management and other financial and risk management products and services.
About the Author: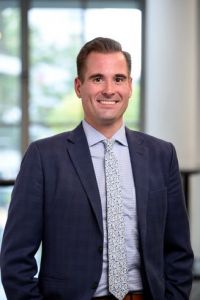 Ted Janicki is the Buffalo market president and Upstate New York/Western Massachusetts small business banking market executive for Bank of America.
As market president, Ted is responsible for connecting the banking and investment resources offered through bank of America's eight lines of business to companies, families and individuals across Erie and Niagara counties. He also leads the effort to deploy Bank of America's resources to address social concerns, strengthen economic opportunity, and build strong communities, as well as supporting the health, safety and engagement of local teammates.
Disclaimer: The above commentary entails the views of the author and not necessarily the views of the Buffalo Niagara Partnership.