New York business groups urge federal action on gun control
ALBANY, N.Y. (Spectrum News 1) — A coalition of business organizations in New York on Monday called for federal action on gun control legislation following a string of mass shootings across the country.
The backing of federal legislation from the Business Council of New York State, the Buffalo Niagara Partnership, the Greater Rochester Chamber of Commerce and the Business Council of Westchester also comes as Gov. Kathy Hochul signed new measures into law that, among other provisions, require licensing of semiautomatic rifles in the state.
The nation continues to reel from the mass shootings at a supermarket in Buffalo and an elementary school in Texas. New York was the first state to approve a package of gun control measures, but Congress is yet to take action.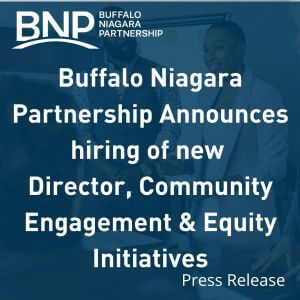 The Buffalo Niagara Partnership (BNP) is pleased to announce the hiring of Kenya K. Hobbs as Director, Community Engagement & Equity Initiatives.