Transportation to suburban jobs remains challenge for some city residents
BUFFALO, N.Y. (WBFO) — You know the routine: You get into your car and drive to work somewhere outside of Buffalo where you work hard and get paid well and think about looming retirement, when the boss will have to find a replacement. That replacement may not be easy to find.
Anyone involved in economic development knows about the array of those upcoming suburban job openings and the problem some replacement workers will have getting there.
"Transportation is a huge issue in this community for people who don't own cars and it's almost impossible to get around this community without one, unless you've got three hours to go somewhere," said Buffalo Niagara Partnership President and CEO Dottie Gallagher.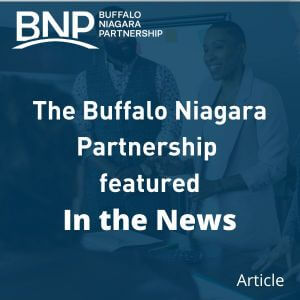 BUFFALO, N.Y. (WBFO) — This weekend's snowstorm is coming off Lake Erie on the eight-year anniversary of Snowvember, but there is one big difference between that storm and this one.
Instead of clogging up the highways to get to work or potentially missing work altogether, tens of thousands of Western New Yorkers can simply Zoom in from home.