Erie County to Assist Storefront Renovations
Erie County recently announced a program designed to assist small businesses that may have lost revenue during the COVID pandemic, helping them with exterior façade upgrades and improvements that will in turn attract new customers, business, and revenue. The program will grant eligible small businesses in Erie County up to $40,000 to renovate their storefronts to increase foot traffic into their stores.
Learn more about the program and application process:
Program Snapshot:
Eligible Businesses
Must own or lease space at a physical location zoned/ licensed for business operations within Erie County
Must be a for-profit business
Earned less than $5 Million in Annual Gross Income for 2019 and 2020
Have 75 or fewer employees as of 3/17/2020
Eligible Expenses
Exterior building façade improvements
Permanent outdoor fixtures
ADA and building code compliance activities
Special Consideration for
Minority/ Women/ Service Disabled Veteran Owned Businesses
Applicants from the same commercial business district
Questions regarding the Erie County Storefront Revitalization Program can be sent via email to storefrontinfo@erie.gov.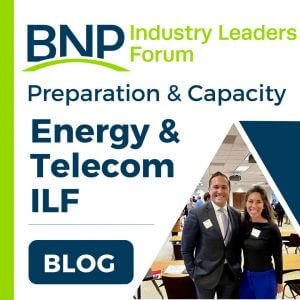 The BNP Energy & Telecommunications Industry Leaders Forum (ILF) came together on September 14 to discuss the future of the sector in the wake of evolving government regulations and consumer trends