Buffalo Niagara Partnership: state budget makes some historic moves, misses in other areas
From unemployment insurance to Brownfield Cleanup, Western New York's chamber of commerce had some critiques for the budget.
BUFFALO, N.Y. (WGRZ) — The Buffalo Niagara Partnership offered mixed reviews on Friday regarding the state's pending budget deal. Their key complaint? The budget does not include measures that would lessen the burden of unemployment insurance debt for businesses.
"New York has billions of federal dollars it could use to help pay down its UI debt and prevent massive tax hikes on employers. Instead, state leaders continue to look the other way," said Buffalo Niagara Partnership President and CEO Dottie Gallagher.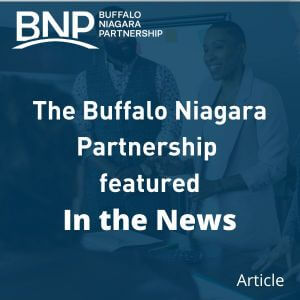 As family and friends come together to celebrate Labor Day and honor the working men and women who are the lifeblood of our economy, it seems appropriate to reflect on the kind of workforce our community needs now and in the future.