Help Wanted: Buffalo CEOs say the region is falling short on hiring
Help still wanted – Buffalo CEOs fall short on hiring
BUFFALO, N.Y. (The Buffalo News) — Don Levy, director of the Siena College Research Institute, calls it the "workforce blues."
Put simply, employers struggle to fill job openings – even as they feel upbeat about their growth prospects.
Levy quantified the problems Buffalo Niagara CEOs say they are having with hiring, based on the Siena Institute's survey of 105 CEOs in the Buffalo Niagara region.
Dottie Gallagher, president and CEO of the Buffalo Niagara Partnership, said she was surprised that across upstate, even as many as 13% of employers in the survey said there was an ample supply of workers to hire from, given how often Partnership members raise the worker shortage issue.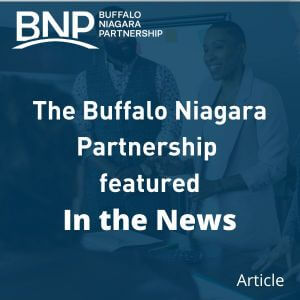 BUFFALO, N.Y. (WBFO) — This weekend's snowstorm is coming off Lake Erie on the eight-year anniversary of Snowvember, but there is one big difference between that storm and this one.
Instead of clogging up the highways to get to work or potentially missing work altogether, tens of thousands of Western New Yorkers can simply Zoom in from home.