Buffalo Urban Development Corp. eyes increased funding for downtown development program
BUFFALO, N.Y. (Buffalo Business First) — Nine years into its existence, the Buffalo Building Reuse Program may be in for a revamp that would increase subsidy levels and allow financial support of new downtown construction.
Dottie Gallagher, Buffalo Niagara Partnership president and CEO, said it may be time to make adjustments.
"There is no question that the BBRP may be needed to be tweaked," said Gallagher, a BUDC director. "The premise is still there for helping to mitigate certain levels of development risk and provide a final stack of funding."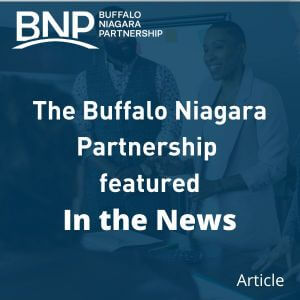 BUFFALO, N.Y. (WBFO) — This weekend's snowstorm is coming off Lake Erie on the eight-year anniversary of Snowvember, but there is one big difference between that storm and this one.
Instead of clogging up the highways to get to work or potentially missing work altogether, tens of thousands of Western New Yorkers can simply Zoom in from home.