Business group: Expand financial aid for training, apprenticeships, to address worker shortage
BUFFALO, N.Y. (The Buffalo News) — For employers, one issue is dominant these days.
"Western New York, and our entire country, needs more people working," said Dottie Gallagher, president and CEO of the Buffalo Niagara Partnership.
No surprise, then, that helping solve the worker shortage tops this year's edition of the business advocacy group's agenda, which was rolled out Thursday.
While employers are trying to recruit more workers, the Partnership is calling for legislative solutions to get more people trained for jobs.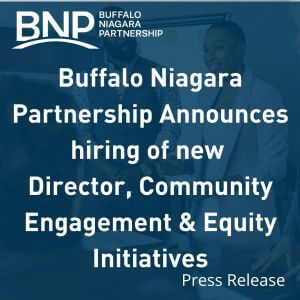 The Buffalo Niagara Partnership (BNP) is pleased to announce the hiring of Kenya K. Hobbs as Director, Community Engagement & Equity Initiatives.