Buffalo Niagara Partnership unveils its advocacy agenda
BUFFALO, N.Y. (WIVB) — The Buffalo Niagara Partnership unveiled its advocacy agenda for the new year. The top concern is finding qualified people, who want to work.
The agenda is based on feedback from countless businesses who have struggled to make it not only through a pandemic but also a labor shortage.
Officials said the goal now is to figure out how to find qualified workers and keep them so businesses can thrive once again.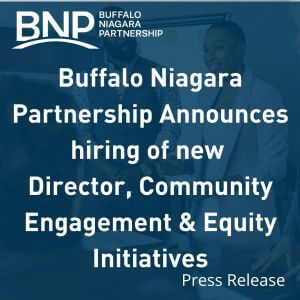 The Buffalo Niagara Partnership (BNP) is pleased to announce the hiring of Kenya K. Hobbs as Director, Community Engagement & Equity Initiatives.