Buffalo Niagara Partnership unveils its advocacy agenda
BUFFALO, N.Y. (WIVB) — The Buffalo Niagara Partnership unveiled its advocacy agenda for the new year. The top concern is finding qualified people, who want to work.
The agenda is based on feedback from countless businesses who have struggled to make it not only through a pandemic but also a labor shortage.
Officials said the goal now is to figure out how to find qualified workers and keep them so businesses can thrive once again.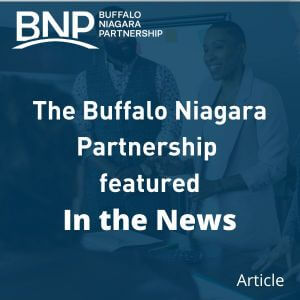 BUFFALO, N.Y. (WBFO) — This weekend's snowstorm is coming off Lake Erie on the eight-year anniversary of Snowvember, but there is one big difference between that storm and this one.
Instead of clogging up the highways to get to work or potentially missing work altogether, tens of thousands of Western New Yorkers can simply Zoom in from home.