4.19.21 BNP Advocacy Alert – COVID-19 Pandemic Small Business Recovery Grant Program
4.19.21 BNP Advocacy Alert – COVID-19 Pandemic Small Business Recovery Grant Program
As a part of this year's New York State budget, $800 million was allocated to a new COVID-19 Pandemic Small Business Recovery Grant Program. The Buffalo Niagara Partnership wanted to alert you of this opportunity so that your business can take advantage as soon as the application becomes available.
The program was designed for businesses with fewer than 100 employees and for-profit independent arts & cultural organizations. To be eligible for funding, you must have been operational since March 1, 2019 and have experienced revenue loss or economic hardship during the pandemic. You may be eligible for this program even if you did not qualify for other sources of federal aid earlier in the pandemic.
Grant funds can be used for:
Payroll
Rent/Mortgage
Property & School Taxes
Insurance
Utilities
PPE & other COVID-related supplies
HVAC
Machinery & other equipment
The program will be administered by Empire State Development. ESD has not yet released the application or more specific program guidelines, but BNP will make you aware as soon as more information becomes available.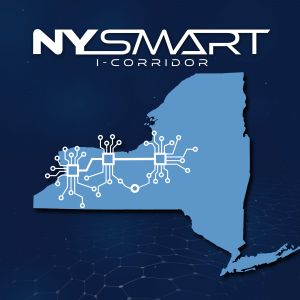 After years of relentless advocacy to bolster Upstate NY's innovation and manufacturing industries, U.S. Senate Majority Leader Charles E. Schumer and U.S. Congressman Brian Higgins announced the Buffalo-Rochester-Syracuse region have joined forces with a proposal to become a federally-designated Tech Hub in the first-of-its-kind nationwide competition created in his CHIPS & Science Bill.