Posts Tagged 'Speaker Series'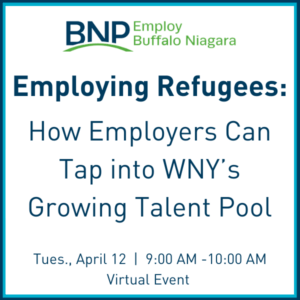 Buffalo Niagara continues to welcome refugees from around the world. Many of our newest neighbors come to WNY with skills and experience and are prepared to become a valuable part of your workforce.
Read More
President Joe Biden recently announced a new mandate requiring all employers with 100 or more employees to ensure their workforce is fully vaccinated or require weekly testing of unvaccinated workers.
Read More