Learn more about Anne Moretti and her Exchange group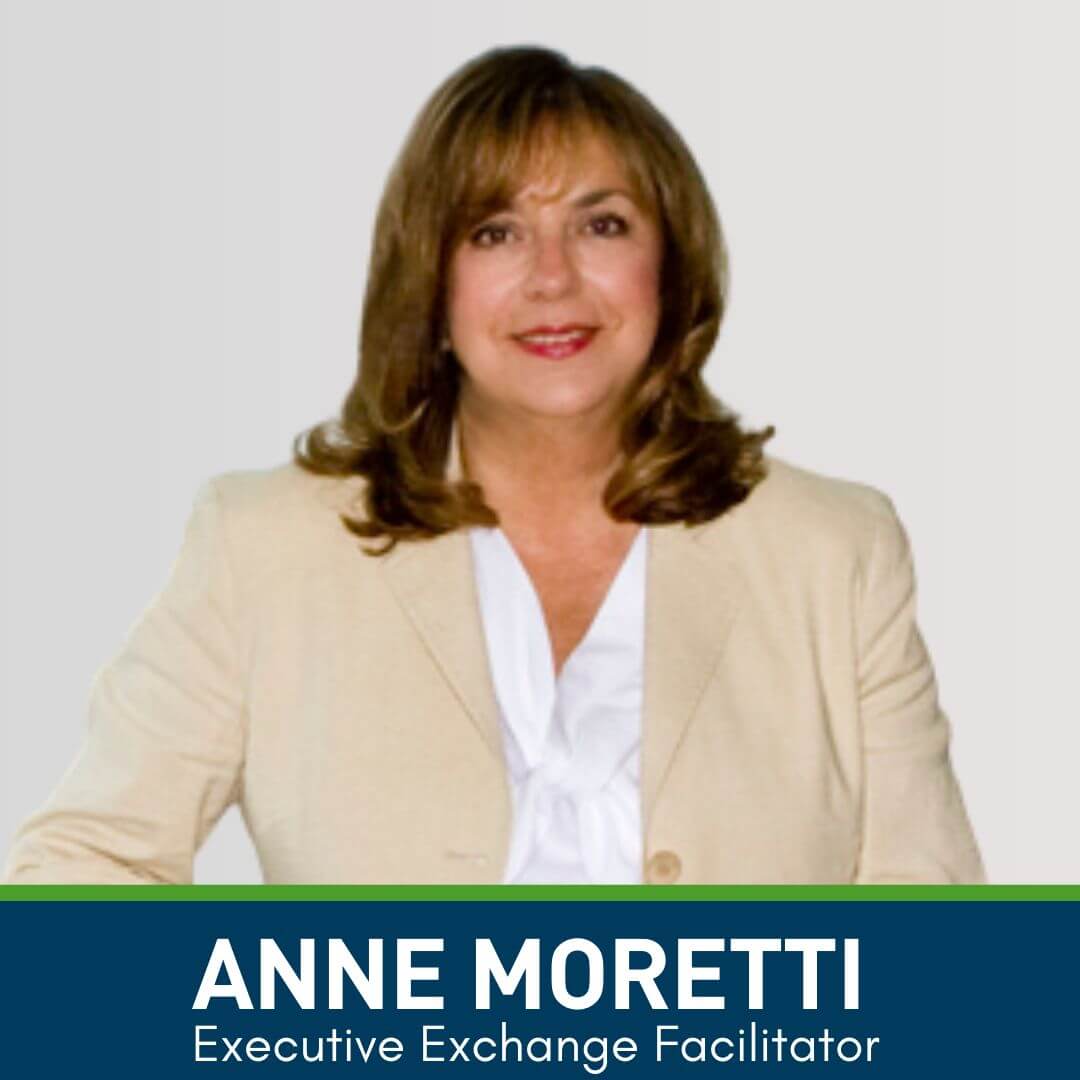 Anne Moretti is a certified Women-Owned Business (WBE) with over three decades of expertise in executive management and consulting. Her areas of proficiency encompass Board Development, Executive Coaching, Assessments, Change Management, Culture Transformation, and Organizational Development. She has provided her services to a wide range of sectors, including energy, healthcare, pharmaceuticals, insurance, and manufacturing. Her client portfolio boasts renowned names like Bristol-Myers Squibb, Johnson & Johnson, and Blue Cross & Blue Shield.
Anne's professional journey began in the 1980s in Houston, Texas, where she initially managed nuclear power plant projects and then advanced to a senior consultant role in organizational development. Her expertise flourished further as she directed management development at Buffalo General Health System and later took charge of system-wide leadership and organizational development at Kaleida Health. She also contributed internationally, leading projects in Russia, Hungary, and Bosnia.
Anne holds esteemed certifications in areas such as Executive & Leadership Competency assessment, Emotional Intelligence, and organizational change. Her educational background encompasses institutions like the University of Siena in Italy and Rice University. She has contributed extensively to the field, publishing papers and presenting at national conferences. Anne's memberships include prominent organizations like Organizational Development Network, ASTD, and SHRM. She's been an Executive Coach at UB's Center for Leadership & Organizational Effectiveness and a mentor at UB's Center for Entrepreneurial Leadership, while also engaging with the Buffalo Niagara Partnership's Executive Exchange.