The manufacturing industry has strong roots in Western New York. Today, local manufacturers face new challenges as the industry continues to grow. The Partnership helps companies navigate the business environment while addressing their advocacy and workforce development needs.
The Manufacturing Council is a large and influential cross-section of private sector leaders in the production and fabrication industries dedicated to promoting the growth and expansion of manufacturing throughout the region.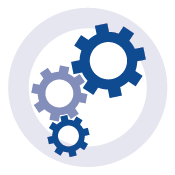 Manufacturing Council Mission
Our mission includes:
Develop and grow Buffalo Niagara's manufacturing industry
Highlight and address the primary challenges manufacturers face
Raise awareness of the importance of the manufacturing section to the region's economy
Help manufacturers meet their current and future workforce development needs
"The Manufacturing Council helps me connect with the various resources available to manufacturers in Western New York. As a business owner, I don't have the time to pursue each relevant advocacy item or call individual workforce organizations; the Partnership does that on behalf of local manufacturers. Our group is the "quarterback" of the local manufacturing landscape, and works to address the needs of the industry leaders here in Buffalo Niagara."
Steve Davis
President Tapecon Inc.
"As a Western New York native, I am proud to help grow the manufacturing industry through the Partnership. The Council allows me to work with my peers to impact the industries and people that make our region great. We are focused on continuing the tradition of strong manufacturing in Buffalo Niagara, and helping companies to grow and innovate for years to come."
Ron Ryszkiewicz
Facilities Manager DuPont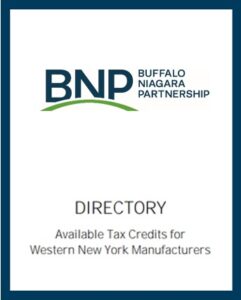 Download the Directory of Available Tax Credits for Western New York Manufacturers
Members, please log in to the Member Portal to view this document.
Scott Pallotta
Council Chair
CEO
Zehnder Rittling
Bank on Buffalo
The Bonadio Group
Cascades Container Board Packaging
Cobey, Inc.
Coca-Cola Bottling Company of Northern New England, Inc.
Curbell Inc.
Diversified Labor Solutions
Eastman Machine Company
Ebenezer Railcar Services
Evonik Active Oxygens
General Motors Tonawanda Engine Plant
Great Lakes Pressed Steel Corp.
Harmac Medical Products
Harris Beach
IIMAK
International Paper
LeChase Construction Services, LLC
Linde, Inc.
Maclean Curtis, LLC
Monofrax LLX
Moog Inc.
National Grid
New Enterprise Stone & Lime Co., Inc
Niacet Corporation
NOCO Energy Corp.
PCB Piezotronics, Inc. MTS Systems Corporation
Power Drives, Inc.
Quadrant Biosciences
Remedy Intelligent Staffing
Rigidized Metals Corp.
Safetec of America
Seal & Design Inc.
Sealing Devices Inc.
Servotronics, Inc.
Sherex Fastening Solutions, LLC
Sonwil Distribution Center, Inc
SoPark Corporation
STI-CO Industries, Inc.
Straight-Forward Consulting, LLC
Switzer
Tapecon Inc.
Taylor Devices, Inc.
Tectran Manufacturing Inc.
Tesla
U.A.W. Local 897
United Materials, LLC
Upstate Niagara Cooperative, Inc.
Wendel
WSF Industries, Inc.
Zehnder Rittling
Thank You To Our Sponsors
Interested In Joining or Sponsoring?
Want to connect with some of the most engaged developers in the region?
Contact Liz Benkovich, V.P. Member Engagement & Development
lbenkovich@thepartnership.org
Cell: 716.868.6866 for more information or click the button below and we'll contact you.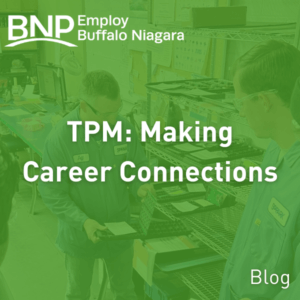 The Buffalo Niagara Partnership continues to expand our Employ Buffalo Niagara Talent Pipeline Management (TPM) program, connecting hiring employers to regional job seekers. The Talent Pipeline Management program is a 1-2 year workshop that brings companies with similar job needs together, sharing their common talent pain-points, communicating new industry expectations and addressing