We pride ourselves on being thought leaders and a go-to source for information on issues affecting the region.  Some items you'll find here include:
Perspectives on important issues
Guest blogs from industry experts
Notifications about key political happenings
Updates/recaps on our events
Member achievements and spotlights
Significant news and press announcements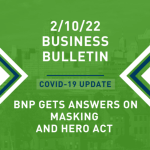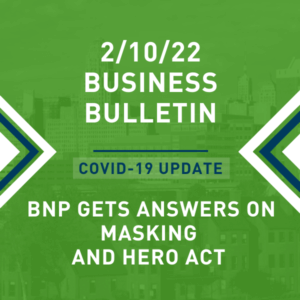 Yesterday, Governor Kathy Hochul announced she would repeal the state's mask mandate, effective today. However, her announcement did not proactively address how the repeal coincided with the NY HERO Act, which would have required employees in most workplaces to continue masking.