Rethinking hiring practices to appeal to young candidates
BUFFALO, N.Y. (The Buffalo News) — How can employers attract young job candidates?
It's a question many of them are eager to answer, amid a low unemployment rate and many jobs going unfilled.
Part of the solution lies in updating the ways employers try to connect with young people, and removing barriers to hiring, said Stephanie Peete, director of workforce development for Say Yes Buffalo.
Peete was part of a recent panel, presented by the Buffalo Niagara Partnership, about attracting "next generation" talent. Grant Loomis, the Partnership's vice president of government affairs and economic development, said demographic trends make the topic a pressing one.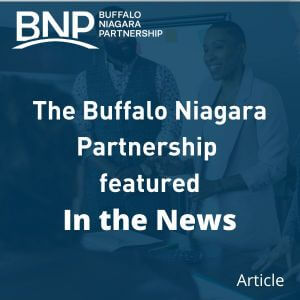 BUFFALO, N.Y. (The Buffalo News) — New York lawmakers are rightfully looking to address the problem of plastic waste. One of Albany's proposed solutions is an extended producer responsibility (EPR) bill called the Packaging Reduction and Recycling Infrastructure Act (S.4246/A.5322).