Advocacy Alert: NY to Expand Rights for Nursing Mothers
Governor Hochul signed into law a bill specifying new rights for lactating mothers in the workplace. Employers should take note of their new obligations under this bill and consider changes necessary in their workplace to comply.  
Current law vaguely requires employers to provide reasonable space and break time for employees needing to express breast milk. This bill, which will take effect in June, clarifies what "reasonable space" looks like.  
Under the new law, upon the request of an employee, employers will be required to designate a lactation room/location. This space must be separate from restrooms and must be close to the work area, well-lit, shielded from view, and free from intrusion from other people.  
The room must also include: 
Chair

 

Table/desk/work surface

 

Access to running water

 

Electrical outlet

 
Under the new law, employees have the right to store expressed breast milk in workplace refrigerators.  
If these new requirements would cause "significant difficulty or expense when considered in relation to the size, financial resources, nature, or structure of the employer's business," employers may be exempt but still must make "reasonable efforts" to set up a private, non-restroom location for lactation.  
The NYS Department of Labor is tasked with developing a more detailed policy on this law, which will include an established process for employees to request a lactation space. The law will require employers to provide the policy to employees upon hire and annually.  
The law stipulates that employers must respond to such requests within just five days, so employers should prepare to designate and equip lactation spaces proactively.  
The BNP will continue to keep you updated as Governor Hochul reviews the bulk of 2022 legislation.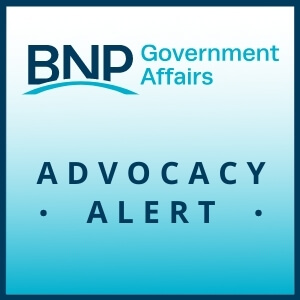 Blog Back to Our Blog Blog Categories This month, a new law regarding pay transparency will take effect in New York. All employers should prepare to comply with this law. Get answers to frequently asked questions below. What does the law require? The law requires employers to disclose the compensation (salary or wage) or range of compensation…