6.6.22 Advocacy Alert: Coalition of Chambers Call for Federal Assault Weapons Ban
Business organizations urge Congress to act following racist mass shooting in Buffalo
The Buffalo Niagara Partnership joined forces with the Business Council of New York State and several regional chambers of commerce throughout New York to call on the federal government to reinstate a ban on assault weapons.  The stand follows the racist mass shooting at a Tops supermarket in Buffalo on May 14th.  During the attack, the shooter used an AR-15 to kill 10 people and injure several others.  The same kind of weapon was used only weeks later in a Texas school shooting that left 19 students and two adults dead.  
"The massacre in Buffalo not only underscores the hate festering in some, but the irresponsible and needless access to weapons of war designed to kill as many people as possible as quickly as possible," said Dottie Gallagher, President & CEO of the Buffalo Niagara Partnership.  "As representatives of employers across New York, we have a responsibility to stand up and fight for policies to help keep our places of business, employees, customers, and communities safe."   
Joining the Buffalo Niagara Partnership in calling for reauthorization of an assault weapons ban are: 
Brooklyn Chamber of Commerce

 

Business Council of New York State

 

Business Council of Westchester 

 

Greater Rochester Chamber of Commerce

 
The original federal ban on assault weapons expired in 2004.  Efforts to renew the ban since then have floundered under the leadership of both political parties.  Meanwhile, assault weapons are increasingly the weapon of choice of mass shooters and domestic terrorists because of their lethality.   
According to research cited by Everytown for Gun Safety, if the United States still had a federal Assault Weapon Ban, the country would see 70 percent fewer mass shootings deaths.  The Brady Center to Prevent Gun Violence reports that 155 percent more people are shot in incidents where assault weapons or high-capacity magazines are used. 
Many mass shootings occur in the workplace. According to The Violence Project, a non-partisan data research center, of the 172 mass shootings it has tracked since 1966:  
40 mass shootings since 1966 or 23% had an employment-related motivation. 

53 mass shootings (30%) have occurred in the gunman's own workplace. 

Current or former workplaces of perpetrators were the most common sites for mass shootings. Most of the shooters had been fired. 

52 mass shootings have occurred in private businesses, most common retail and restaurants/bars. 

Data shows these are mainly random attacks with the gunman not knowing or seeking out a specific victim compared to church and school victims generally having a target.
Bill Specifics 
Senator Dianne Feinstein (D-CA) and Representative David Cicilline (RI-01) have introduced legislation banning assault weapons in the United States.  The legislation: 
Bans the sale, manufacture, transfer, and importation of 205 military-style assault weapons by name.  Owners may keep existing weapons.

 

Bans any assault weapon with a magazine that is not a fixed ammunition magazine and has one or more military characteristics including a pistol grip, a forward grip, a barrel shroud, a threaded barrel or a folding or telescoping stock.  Owners may keep existing weapons.

 

Bans magazines and other ammunition feeding devices that hold more than 10 rounds of ammunition, which allow shooters to quickly fire many rounds without needing to reload. Owners may keep existing magazines.

 

Requires a background check on any future sale, trade or gifting of an assault weapon covered by the bill.

 

Requires that grandfathered assault weapons are stored using a secure gun storage or safety device like a trigger lock.

 

Prohibits the transfer of high-capacity ammunition magazines.

 

Bans bump-fire stocks and other devices that allow semi-automatic weapons to fire at fully automatic rates.

 
Exemptions to bill: 
The bill exempts by name more than 2,200 guns for hunting, household defense or recreational purposes.

 

The bill includes a grandfather clause that exempts all weapons lawfully possessed at the date of enactment.

 
Other Supporters 
"Since the horrific Buffalo shooting just a few weeks ago similar tragedies continue to happen across the country," said 

Heather Briccetti Esq., President & CEO, The Business Council of New York State

. "When such acts of violence occur, the impact and suffering for extended families and entire communities linger. Unfortunately, these incidents and the anguish they leave behind are not unique to this state, which is why federal legislation would be an appropriate step in addressing this continuing crisis across America. When it comes to mass shootings and illogical acts of violence, we believe common-sense laws that are consistent from state to state must be adopted to hinder and hopefully, one day, prevent meaningless death and endless sorrow. We stand with our friends in Buffalo and the rest of our colleagues in calling for swift and meaningful change." 

 

"Our deepest sympathies are with the victims and their families," said 

Randy Peers, President & CEO, Brooklyn Chamber of Commerce.  "

The devasting hate crime in Buffalo, followed by the horrific event in Uvalde, are two more alarming reasons for focusing our attention on common sense gun safety, and initiatives that protect innocent citizens in our residential and business communities from dangerous individuals bearing firearms." 

 

"The tragic, brutal, and senseless shootings that we have witnessed over the last two weeks must be a final wakeup call that new federal legislation has to be adopted to finally address the glaring holes in the criminal justice system," said 

John Ravitz, Executive Vice President & COO, Business Council of Westchester. "

Real solutions are necessary to prevent the horrific tragedies that this country continues to face.  The Business Council of Westchester looks forward to working with our partners across the state to show a united voice within the business community to demand that changes that will work must be implemented now, so that innocent Americans do not have to go through the pain and suffering that too many families have had to endure."

 

"In the last few weeks alone, murder with assault weapons has devastated every corner of our nation," said 

Bob Duffy, President and CEO, Greater Rochester Chamber of Commerce.  "

First our neighbors in Buffalo and then in Uvalde and then in Tulsa. There are common sense, bipartisan steps to be taken that will aid in keeping weapons out of the hands of people who should not possess them. Steps that will help avoid one more family from having to bury a loved one prematurely. Protecting our communities from gun violence should not be an issue on the political spectrum."

 
To support the families and community affected by the 5/14 attack, 
visit our response page.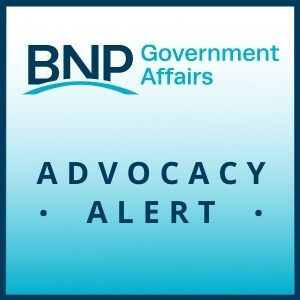 This afternoon, Governor Kathy Hochul delivered her first State of the State address to the Legislature. In the speech, she discussed the top problems the state faces and her plans to address them.
Hochul made bold claims about reigniting New York's economy, stating, "we are going to jumpstart our economic recovery by being the most business-friendly and worker-friendly state in the nation."