Advocacy Alert: Hochul Mandates Pay Range Disclosure
Today, Gov. Hochul signed legislation that will require employers to post pay ranges in job advertisements.  
Who does this apply to? 
Any person, corporation, limited liability company, association, labor organization, or entity employing four or more employees. Also, anyone acting as an employment agent or recruiter.  
 When will this take effect? 
September 2023.  
 Does this only apply to new hires? 
No. No job, promotion, or transfer opportunity can be advertised without including the compensation.  
 Are there limits on an acceptable compensation range? 
The posted compensation range should be "the minimum and maximum annual salary or hourly range of compensation for a job, promotion, or transfer opportunity that the employer in good faith believes to be accurate at the time of the posting." 
 What if the job is commission-based? 
If the position is solely commission-based, employers must still disclose in writing in a general statement that compensation is based on commission. 
 What is the penalty for noncompliance? 
If an employer does not post a compensation range and the aggrieved individual files a complaint with the Department of Labor, employers can be subject to civil fines.  
What records must I keep? 
Employers must keep records on the compensation range history and job description for each position.  
 Are more details forthcoming? 
Yes. The Department of Labor will issue more detailed regulations before the effective date. The BNP hopes these regulations will clarify some of the glaring ambiguities and oversights of this statute.  
 Among the issues we hope the state will address: 
What constitutes an advertisement? Road/window signs? Classified ads? LinkedIn posts? Radio spots?

 

How does this apply to independent contractors, gig workers, or bid work?

 

For how many years must employers keep compensation records?

 
Who has access to compensation records?

 
Have other concerns that you'd like raised to the Department of Labor during the rulemaking process? Email JVeronica@thepartnership.org.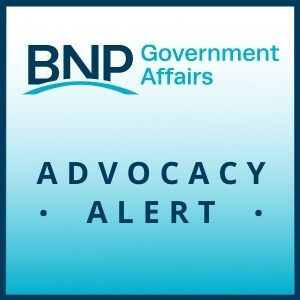 The New York State Legislature gaveled out for the final time of the 2023 legislative session. Although a special session is possible before the end of the year, no major legislative push is expected.
Although much of the most impactful legislation being debated was tabled until next year, many important bills were passed in the waning days of session.