Preview – 6.29.22 Advocacy Alert: Primary Wrap Up
Last night, New York voters selected party nominees for Governor, Lt. Governor, and Erie County Clerk.
Primaries for U.S. House and State Senate seats will be held on August 23. No Assembly candidates in Erie or Niagara counties faced primaries.
Democratic Gubernatorial Ticket
Kathy Hochul defeated Jumaane Williams and Tom Suozzi, earning the Democratic nomination for Governor with 66% of the vote.
Antonio Delgado secured the nomination for Lt. Governor. Hochul and Delgado will appear as a ticket on the November General Election ballot.
Republican Gubernatorial Ticket 
Lee Zeldin defeated Rob Astorino, Harry Wilson, and Andrew Giuliani, earning the Republican nomination for Governor with 43% of the vote.
Alison Esposito ran unopposed for the Republican nomination for Lt. Governor. Zeldin and Esposito will appear as a ticket on the November ballot, facing off against the Hochul/Delgado ticket.
Erie County Clerk 
Melissa Hartman defeated Mickey Kearns for the Democratic nomination for Erie County Clerk, earning 63% of the vote. Kearns secured the Republican and Conservative nominations for the post, so Hartman and Kearns are set up for a rematch in November.
Last Chance to Comment on Climate Plan 
The Public Comment Period for the Climate Action Council's Draft Scoping Plan closes on Friday. This plan will impact every aspect of our economy, so it is essential to make your voice heard. Learn more and weigh in here. If you have already commented, share the link with a friend.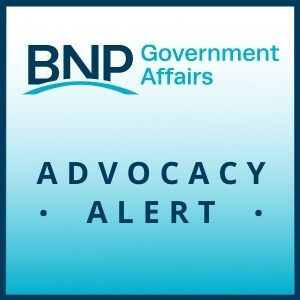 The New York State Legislature gaveled out for the final time of the 2023 legislative session. Although a special session is possible before the end of the year, no major legislative push is expected.
Members must be logged in to view this content or visit the Member Portal.