A look back at the 31st Annual ATHENA Award® Celebration
Congratulations to our 2022 Recipients!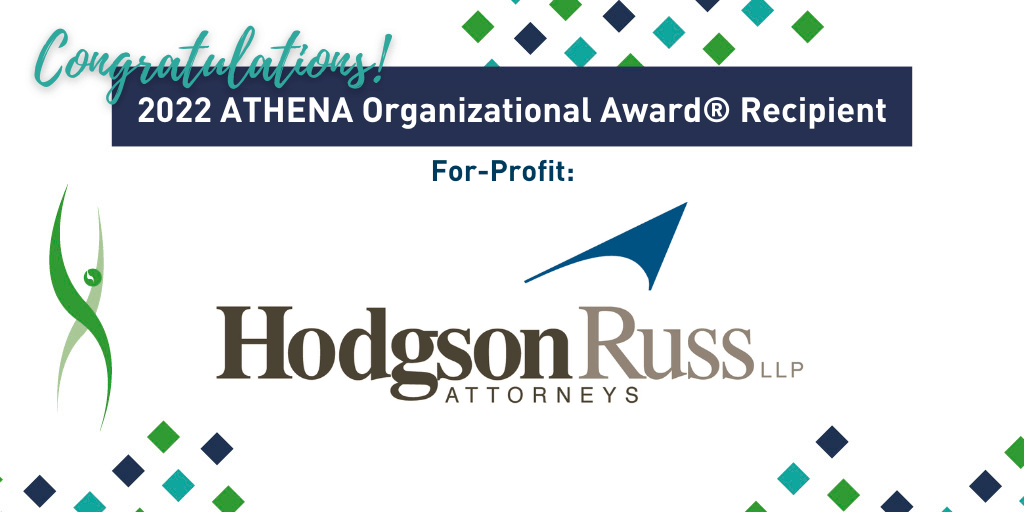 For Profit Recipient: Hodgson Russ, LLP
Hodgson Russ has long been a leader in supporting, developing, honoring, and encouraging women.  Hodgson Russ provides women with meaningful and equitable access to opportunities, with women lawyers represented at the highest levels of firm leadership, including the Board of Directors, and significant firm committees.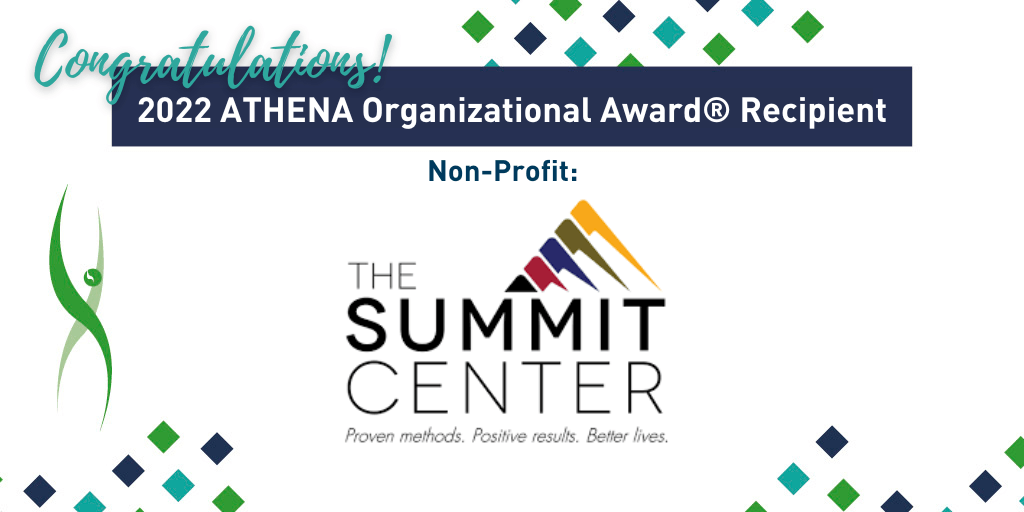 Non Profit Recipient: The Summit Center
The Summit Center was founded by a mother and teacher who wanted to expand her young son's language skills. Today it is one of the largest human services organizations in Western New York, and it continues to be steered by women in virtually every leadership role.
2022 ATHENA Awards® Event Gallery
On April 5, 2022, almost 500 people attended the 31st Annual ATHENA Award® celebration at the Buffalo Niagara Convention Center.  Take a look back at the celebration.
2022 ATHENA Awards® Commemorative Album
Get to know our incredible ATHENA Awards® Finalists in the 2022 Commemorative Album! 
Thank You to our 2023 Annual ATHENA Award® Sponsors
Interested in sponsoring the 2023 ATHENA Awards® Luncheon?
Contact: Liz Benkovich, Vice President, Member Engagement & Development
 lbenkovich@thepartnership.org  |  716-868-6866
ATHENA Awards® Executive Committee
Crystal Peoples-Stokes
Honorary Co-Chair
Trina Burruss
Chief Operating Officer | United Way
Lorrie Clemo
President | D'Youville University
Juweria Dahir
Executive Director | Entrepreneurship For All (eforall)
Rhonda Frederick
President and CEO | People, Inc.
Melissa Free
SVP & Chief Marketing Officer | Seneca Resorts & Casinos
Kelli Griffin
SVP, Head of Experience | Northwest Bank
Elizabeth Woike-Ganga
CEO | BestSelf Behavioral Health Inc.
Rachael Herrmann
Social Impact & Community Engagement Specialist | Rich Products Corporation
Danielle Ossher
Creative Director | Buffalo Magazine
Mary Owusu
CEO & Head of Digital | SprintMarketer.com
Teresa Sprague
Creative Services Manager | Independent Health
Vilona Trachtenberg
Distribution Coordinator  |   New Era Cap Company
Sujata Yalamanchili
Partner | Hodgson Russ LLP