Buffalo Niagara Partnership boosts outreach to minority businesses
BUFFALO, N.Y. (The Buffalo News) — The Buffalo Niagara Partnership is expanding its outreach to minority-owned businesses.
The region's largest business group has increased the number of participants in its Minority Business Initiative to 16, from five in last year's inaugural edition of the program.
"We hope that this not only encourages more diversity in our membership but also amplifies those voices by opening pathways to board and industry participation," said Dottie Gallagher, the Partnership's president and CEO.
The Partnership's goal is to help participating businesses grow by giving them increased exposure to new audiences, networks and professional development programs.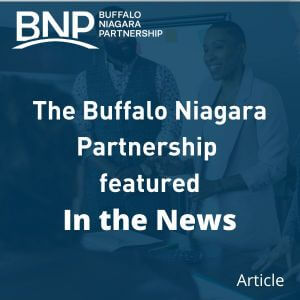 As family and friends come together to celebrate Labor Day and honor the working men and women who are the lifeblood of our economy, it seems appropriate to reflect on the kind of workforce our community needs now and in the future.