Adaptive Reuse Policies Play a Key Role in Wny's Historic Renovation Projects
BUFFALO, N.Y. (Buffalo Business First) —
"Adaptive reuse incentives are game changers," said Dottie Gallagher, Buffalo Niagara Partnership president, and CEO. She is also an Erie County Industrial Development Agency director and helped create the Buffalo Urban Development Corp.'s Buffalo Building Reuse Program, which provides low-interest bank-backed loans for restorations of older downtown Buffalo buildings.
"Adaptive reuse programs absolutely have to be one of the tools we have in our toolbox," Gallagher said.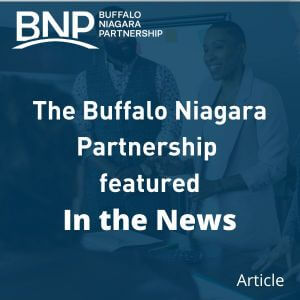 Democrat Mark Poloncarz and Republican Chrissy Casilio couldn't have been more different in their answers Thursday at a forum hosted by the Buffalo Niagara Partnership.