Workforce development get boost from $1M state grant
BUFFALO, N.Y. (The Buffalo News) — A Buffalo Niagara Partnership program aimed at preparing workers for jobs in manufacturing and other fields was awarded a $1 million grant from the state Office of Strategic Workforce Development.
The funds will be directed to Employ Buffalo Niagara's Talent Pipeline Management program. Employ Buffalo Niagara is an industry-led coalition supported by the Partnership that focuses on workforce issues.
The Talent Pipeline Management program, developed by the U.S. Chamber of Commerce, identifies key roles that can become a bottleneck at a company if they go unfilled.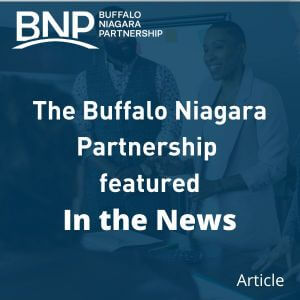 As family and friends come together to celebrate Labor Day and honor the working men and women who are the lifeblood of our economy, it seems appropriate to reflect on the kind of workforce our community needs now and in the future.