Workforce development get boost from $1M state grant
BUFFALO, N.Y. (The Buffalo News) — A Buffalo Niagara Partnership program aimed at preparing workers for jobs in manufacturing and other fields was awarded a $1 million grant from the state Office of Strategic Workforce Development.
The funds will be directed to Employ Buffalo Niagara's Talent Pipeline Management program. Employ Buffalo Niagara is an industry-led coalition supported by the Partnership that focuses on workforce issues.
The Talent Pipeline Management program, developed by the U.S. Chamber of Commerce, identifies key roles that can become a bottleneck at a company if they go unfilled.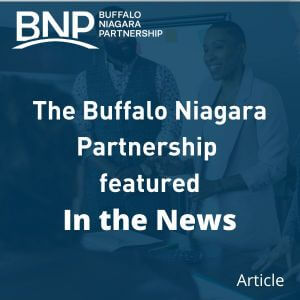 BUFFALO, N.Y. (The Buffalo News) — Manufacturers in the Buffalo Niagara region have a lot on their minds, beyond supply chain issues and inflation.
They're trying to fill job openings and get young people interested in manufacturing careers.