New business forum for Western New York aims to drive economic innovation, thoughtful discussions
BUFFALO, N.Y. (The Buffalo News) — The leading minds in Western New York's business community are collaborating to create a brighter economic future for the region.
The 2023 Industry Leaders Forum, organized by the region's chamber of commerce, the Buffalo Niagara Partnership, is a series of 90-minute in-person meetings that take place throughout the year and are focused on a key economic sector. The forum will offer insights and targeted solutions to today's business challenges.
"Western New York's companies are adapting to a changing economy in a post-pandemic world," said Seth Piccirillo, director of economic development for the Buffalo Niagara Partnership.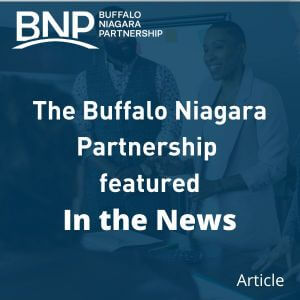 BUFFALO, N.Y. (The Buffalo News) — Manufacturers in the Buffalo Niagara region have a lot on their minds, beyond supply chain issues and inflation.
They're trying to fill job openings and get young people interested in manufacturing careers.