Help still wanted: hiring dominates employers' concerns
BUFFALO, N.Y. (The Buffalo News) — Finding and keeping qualified talent is top of mind for employers in the Buffalo Niagara region.
It once again the led the list of employers' foremost concerns in a survey of Buffalo Niagara Partnership members.
"There is no bigger obstacle for Buffalo Niagara employers than attracting and retaining talent at all levels," said Dottie Gallagher, the Partnership's president and CEO.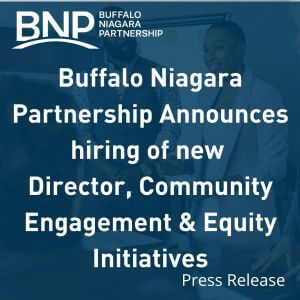 The Buffalo Niagara Partnership (BNP) is pleased to announce the hiring of Kenya K. Hobbs as Director, Community Engagement & Equity Initiatives.