Help still wanted: hiring dominates employers' concerns
BUFFALO, N.Y. (The Buffalo News) — Finding and keeping qualified talent is top of mind for employers in the Buffalo Niagara region.
It once again the led the list of employers' foremost concerns in a survey of Buffalo Niagara Partnership members.
"There is no bigger obstacle for Buffalo Niagara employers than attracting and retaining talent at all levels," said Dottie Gallagher, the Partnership's president and CEO.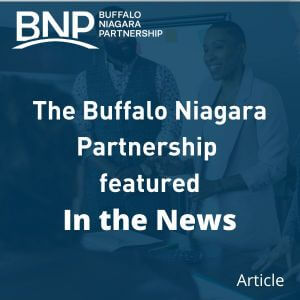 BUFFALO, N.Y. (WBFO) — This weekend's snowstorm is coming off Lake Erie on the eight-year anniversary of Snowvember, but there is one big difference between that storm and this one.
Instead of clogging up the highways to get to work or potentially missing work altogether, tens of thousands of Western New Yorkers can simply Zoom in from home.