Erie County pilot program to target 'benefits cliff'
BUFFALO, N.Y. (Spectrum News 1) — Erie County leaders announced a new pilot program aimed to help the working poor.
County Executive Mark Poloncarz introduced the Live Well Erie Workforce Development Pilot Project that connects employers, employees and community resources to help people who receive social services overcome the "benefits cliff."
"The cliff works in such a way that if you make one more dollar, you lose 100%," said Dottie Gallagher, Buffalo Niagara Partnership president and CEO. "There's no smoothing, which is what there should be to create an incentive for people to actually invest in themselves."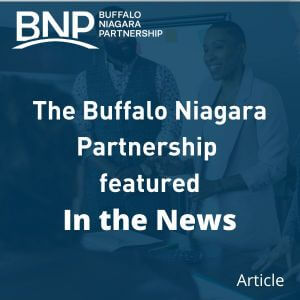 BUFFALO, N.Y. (WBFO) — This weekend's snowstorm is coming off Lake Erie on the eight-year anniversary of Snowvember, but there is one big difference between that storm and this one.
Instead of clogging up the highways to get to work or potentially missing work altogether, tens of thousands of Western New Yorkers can simply Zoom in from home.