The Editorial Board: 'Benefits Cliff Calculator' takes a step toward managing an economic hazard
BUFFALO, N.Y. (The Buffalo News) — In facing, head on, the "benefits cliff," the Buffalo Niagara Partnership is making an important effort to help underemployed individuals who may risk losing benefits by accepting overtime or a promotion, while also assisting business owners overcome staffing problems.
The benefits cliff is a frustrating and pointless circumstance in which a worker loses important assistance by accepting additional income – overtime, a raise or even a new job. Earn even a dollar over the maximum allowed and all benefits may be forfeited. Financial improvement becomes elusive because of rules that hurt the worker, the employer and taxpayers.
As the Partnership's president and CEO, Dottie Gallagher, pointed out, employees who decline that additional income aren't being lazy; they're making a rational economic decision. To help counter that problem, the Partnership is providing a new online tool.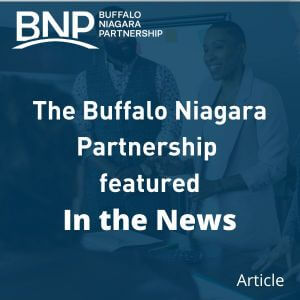 BUFFALO, N.Y. (The Buffalo News) — What to know about the week ahead: The Buffalo Niagara Partnership will host a virtual event from 8:30 to 10 a.m. Thursday, Roadmap for Cultural Inclusion Assessment.