Partnership expands outreach through minority business program
BUFFALO, N.Y. (The Buffalo News) — The Buffalo Niagara Partnership wants to help minority-owned businesses grow, and create a pathway for them to become Partnership board members.
Those goals are the driving forces behind the Partnership's new Minority Business Initiative, which has kicked off with five participating companies.
"I hope they're going to get more customers, that they're going to tap into networks they haven't had access to and make it easier for them to do that," said Dottie Gallagher, the Partnership's president and CEO.
The five businesses will receive two years of sponsored membership in the Partnership, including one year of enrollment in Executive Exchange, a peer-to-peer program that allows CEOs to share ideas with each other.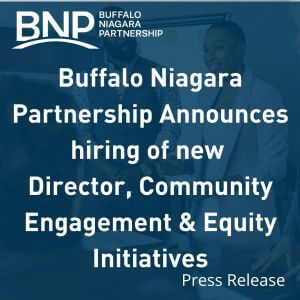 The Buffalo Niagara Partnership (BNP) is pleased to announce the hiring of Kenya K. Hobbs as Director, Community Engagement & Equity Initiatives.