Buffalo Next: For businesses, the bill is coming due for the pandemic surge in unemployment benefits
BUFFALO, N.Y. (The Buffalo News) — New York State owes $9.3 billion to the federal government for funds borrowed to cover the cost of unemployment claims that soared during the pandemic.
Now the bill from Uncle Sam is coming due. And small businesses worry they will get stuck with the tab, in the form of significant tax increases.
"No one is questioning how unprecedented all of this was," said Grant Loomis, vice president of government affairs at the Buffalo Niagara Partnership. "But we have to remember it was not employers who created this unprecedented level of unemployment."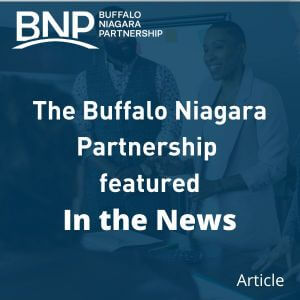 BUFFALO, N.Y. (WBFO) — The Buffalo Niagara Partnership is one of several chambers of commerce from across New York State who are, as a coalition calling on Congress to ban assault weapons at the federal level. "We think this is common sense gun reform and a responsible step this country