The 'Great Resignation' tops Buffalo Niagara Partnership legislative agenda
BUFFALO, N.Y. (WBFO) — The start of the state legislature session bring pitches from across New York on what this or that group wants, legal changes and cash or cuts for businesses and agencies.
Years ago, the Buffalo Niagara Partnership set up a different system: a combined agenda from local governments and businesses on their combined priorities. Often, it's an attempt to deal with a particular problem or cash for something, like the push for a new Buffalo Bills stadium.
President and CEO Dottie Gallagher told Thursday's virtual presentation of the agenda that the big priority is getting more people into job training to fill jobs open right now.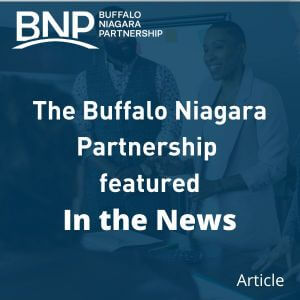 BUFFALO, N.Y. (The Buffalo News) — What to know about the week ahead: The Buffalo Niagara Partnership will host a virtual event from 8:30 to 10 a.m. Thursday, Roadmap for Cultural Inclusion Assessment.