Thinking Differently about Leadership
With the changing trends in our environment and workplace, the Diversity, Equity & Inclusion Executive Exchange provides a forum for leaders to collaboratively share skills and strategies to reshape business practices. This unique and practical program is designed specifically for diversity and inclusion officers and senior leaders with the highest level of responsibility for the implementation of diversity and inclusion initiatives.
Join the conversation and "exchange ideas" about inclusive leadership skills and strategies for addressing today's diverse work environment.
Advantages Over Other Programs
A 10-month program offered for only $1,500 – a fraction of the cost of other leadership development programs. The combination of confidentiality, convenience, and a customized approach make Diversity, Equity & Inclusion Executive Exchange the best value for Partnership members.
Personalized & Facilitated
Professional facilitation and industry exclusivity allow for confidential, sensitive discussions around challenges and initiatives in a safe space to openly discuss new ideas.
This is an exclusive program is operated with complete confidentiality.
The program is designed to fit your schedule, meeting once a month, from 8 a.m. to 10 a.m. Currently, the DEI Executive Exchange takes place in a virtual setting, via zoom. This has proven to be effective and convenient.
Frequently Asked Questions
Join the Diversity, Equity & Inclusion Executive Exchange Today
If you'd like additional information, contact Nancy McNamara, Senior Manager of Member Engagement, at (716) 541-1767.
If you're ready to apply, click below to fill out the form. Hurry… Diversity, Equity & Inclusion Executive Exchange groups fill quickly.
Expert in Residence & Exchange Program Facilitator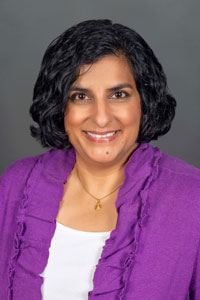 Sesha Yalamanchili leverages her extensive background in sales, marketing, operations, and innovation to influence organizations of every size and scope. Specializing in creating inclusive cultures, diversity training, inclusive leadership coaching, building team effectiveness, developing leaders, and coaching emerging leaders. She has an inherent ability to combine the latest research and learning principles to create high-energy, engaging, collaborative, learning spaces for leaders to grow. Passionate about empowering others with the knowledge, tools, and resources they need to navigate and advance in their careers, she works with business leaders to sustain long-term results. Sesha is a Certified Everything DiSC® facilitator and a Certified Professional Coach with the International Coaching Federation and the CaaP Institute Positive Psychology Coaching.