Join the City of Buffalo for a weekend of reflection, healing, and hope in honor of those impacted by the tragic events that shook our community on 5/14/22. "Beyond Hate", a panel discussion on May 12, 2023, will feature a conversation with Dr. Ibram X. Kendi, along with panelists Bishop Michael Curry, Dr. Helene Gayle, John B. King Jr., and Mayor Byron W. Brown. There will also be an "Educational Day of Healing & Restoration" for students, a Community Gathering for Reflection, Healing, and Hope, a Moment of Remembrance, and a Memorial Service for Healing and Hope. Don't miss this opportunity to come together as a community in the spirit of remembrance and unity.
5/14 Remembrance Weekend List of Events
PANEL DISCUSSION: BEYOND HATE • 9:00 AM TO NOON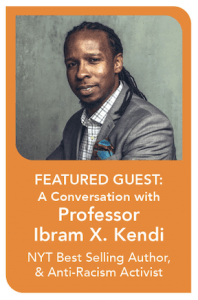 ROSWELL PARK COMPREHENSIVE CANCER CENTER, DAVID C. HOHN, M.D. LECTURE HALL, 99 CARLTON ST.
Seating is limited, so be sure to reserve a spot via Eventbrite. The event features a Conversation with New York Times Bestselling author, professor, and anti-racism activist Dr. Ibram X. Kendi.
The panelists include the Most Reverend Michael Curry Presiding Bishop of the Episcopal Church in the United States and author of Love is the Way: Holding on to Hope in Troubling Times, Dr. Helene Gayle, President of Spelman College, John B. King Jr. Chancellor of the State University of New York and City of Buffalo Mayor Byron W. Brown. Registration is Required. Space is Limited.
EDUCATIONAL DAY OF HEALING & RESTORATION • 9:00 AM | All Day
BUFFALO TORONTO PUBLIC MEDIA
The Buffalo Public School District in conjunction with BOCES and Buffalo Toronto Public Media are hosting an "Educational Day of Healing & Restoration" for school age students. The event will feature a Virtual Healing Circle, book readings and uplifting messages from special guests.
COMMUNITY GATHERING FOR REFLECTION HEALING AND HOPE • NOON TO 4:00 PM
Event features prayer, community resources, expressionists, food, and vendors.
MOMENT OF REMEMBRANCE • 2:00 TO 2:30 PM | Tops Market, 1275 Jefferson Avenue
The moment of remembrance will be led by Mayor Byron W. Brown, followed by church bells chiming at 2:28 pm.
MEMORIAL SERVICE FOR HEALING AND HOPE • 6:00 PM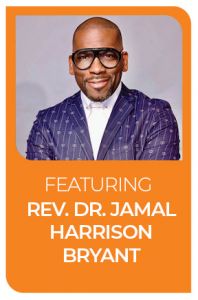 A memorial church service featuring Rev. Dr. Jamal Harrison Bryant, pastor of the New Birth Missionary Baptist Church in Atlanta Georgia.

Have a Remembrance Event to List?