6 executives focused on diversity have big ideas for Buffalo Niagara's companies
BUFFALO, N.Y. (The Buffalo News) — The Buffalo Niagara region is becoming a more diverse place – and that growing diversity is a big reason why the local population is growing again after five decades of decline.
But that doesn't always translate into better jobs and better opportunities for the immigrants and Black and brown residents who are driving much of the population growth.
And that's where ongoing efforts to increase diversity among local businesses comes in.
A Buffalo Niagara Partnership survey in 2020 found that nearly 3 of every 4 businesses responding had launched an initiative to become more diverse, but fewer than 1 in 5 had set concrete diversity and inclusion goals, and just 1 in 20 said they had fully achieved those goals.
Here what six executives who focus on diversity think needs to be done.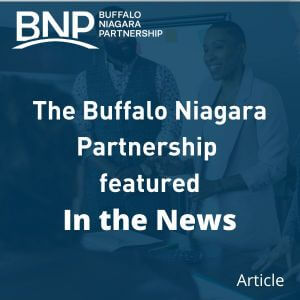 BUFFALO, N.Y. (The Buffalo News) — In facing, head on, the "benefits cliff," the Buffalo Niagara Partnership is making an important effort to help underemployed individuals who may risk losing benefits by accepting overtime or a promotion, while also assisting business owners overcome staffing problems. The benefits cliff is a