Partnership, coalition of business chambers urge feds to ban assault weapons
BUFFALO, N.Y. (WBFO) — The Buffalo Niagara Partnership is one of several chambers of commerce from across New York State who are, as a coalition calling on Congress to ban assault weapons at the federal level.
"We think this is common sense gun reform and a responsible step this country should take," said Dottie Gallagher, president and chief executive officer of the Partnership. "While gun control may not be a typical lane for chambers of commerce, there is no avoiding the impact gun violence is having on our country and in our communities. And we have an obligation to be part of solving this American problem."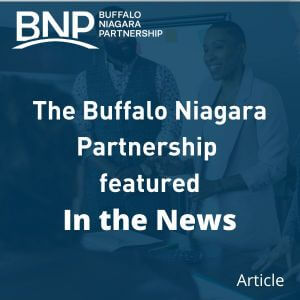 BUFFALO, N.Y. (The Buffalo News) —Finding and keeping qualified talent is top of mind for employers in the Buffalo Niagara region. It once again the led the list of employers' foremost concerns in a survey of Buffalo Niagara Partnership members.