A Personalized and Focused Approach to Sales Leader Development
The BNP's Sales Leader Exchange program is the only one of its kind in Buffalo Niagara.  It is a unique peer-to-peer, professional development program that allows sales leaders to meet, share experiences, and resolve business challenges in a comfortable and confidential setting.
Reserving seats now for the January 2023 class
Apply Now. Demand is high.
Eligibility requirements:
You are a sales leader in your organization
You have at least one direct report who sells products and/or services
Advantages Over Other Programs
Personalized & Facilitated
Sales Leader Exchange focuses on the specific goals, objectives, and challenges of today's sales leaders, including process, procedures, strategy, planning, measurement, leadership, and accountability.
Participants are matched to a small group of sales managers from diverse industries and backgrounds. Experienced facilitator, Tony Watson is an incredible resource and has customized the program to focus on specific group goals, objectives, and challenges.
Each Sales Leader Exchange group is comprised of only 10 to 15 participants.
Sales Leader Exchange will cover the following topics tailored for sales leaders: creating an environment of sales success; defining the sales strategy; coaching mindset and culture; improving poor performance; ride-alongs and role-plays; sales meetings and one-on-ones; hiring and on-boarding; company and individual business plans; compensation plans; and forecasting.
The combination of confidentiality, convenience, and a customized approach make Sales Leader Exchange the best value for Partnership members.
Cost-effective for members: Only $1,500, a fraction of the cost of similar leadership programs. Cost for Non-Members: $2,500
The group meets in person on the second Wednesday of the month from 8:00 AM – 10:15 PM during the following months: January, February, March, April, May, June, September, October. This timing allows for end of year sales planning, budgeting and strategizing for the following year.
Frequently Asked Questions
What is the Sales Leader Exchange Program?
The Buffalo Niagara Partnership's Sales Leader Exchange Program is designed as a unique peer-to-peer, development program intended specifically for Sales Leaders. The Partnership developed Sales Leader Exchange for those who want to hone their skills and learn strategies for creating an environment for success for their entire sales team.
Who should join the Sales Leader Exchange?
This program is designed for those who lead or manage a sales team.  They must have at least one direct report who sells products and/or services.  Participants should be highly motivated and seek to grow as leaders and boost the performance of their sales team.
Ready To Apply?  Join Sales Leader Exchange Today
Seats are filling up quickly – Act today!
Expert in Residence & Exchange Program Facilitator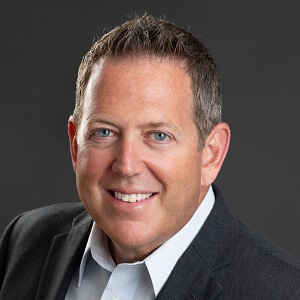 Tony Watson is a Certified Sales Leader and licensed Sales Xceleration Advisor with more than 25 years of experience driving business growth through aggressive sales initiatives. He is the president of WNY Sales Solutions LLC, an organization focused on building sales organizations that maximize revenue and profits. His expertise in developing and building sales channels and new customer networks while aggressively penetrating new markets. He is also thoroughly adept in all aspects of the sales cycle and is highly skilled in developing and presenting customized, winning proposals. Tony's expertise also includes building and managing inside/outside sales and sales support.