It's Our Job – And We Mean Businesses
Employers have the opportunity, and responsibility, to make the biggest difference in helping to keep our neighbors safe and our businesses open. By joining these organizations in this movement, you will help WNY stay bright and vital by encouraging your customers and employees to practice covid-conscious habits and to keep money in our economy by shopping local. 
We know yours is a business that cares about the health and longevity of our community, and we've made it easy for you to do your job in It's Our Job. 
Here's what you can do right now:
Download and use the It's Our Job signs and other materials HERE. Designed to help employers communicate to employees and customers that we all have a role to play in slowing the virus. Big or small, profit or non–profit – every business can, and should, put these up.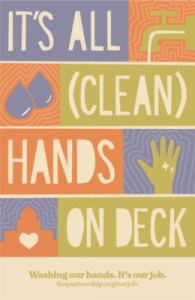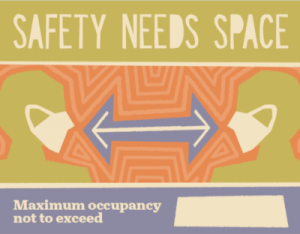 Spread the Word on Social – Use #ItsOurJobWNY
We've put together a kit of images and messaging, so sharing on social is easy. Show that your business is committed to advancing our community and how you are helping to keep your employees and customers safe.  
Do something unique to support the campaign while highlighting your business. Use #ItsOurJobWNY to be shared by us or other It's Our Job social ambassadors.  Need ideas? 
Use 

what you have: P

aint your windows

 or hang a sign

Run a contest using #ItsOurJobWNY

 online

Create a 

special 

It's

 Our Job promotion

Play a campaign video on-site.

See the videos HERE. 
Encourage your employees to get involved with the It's Our Job campaign by shopping locally and practicing covid-conscious habits.    
Use this e-mail template to easily communicate to your employees about the importance of this campaign and how they can get involved in different ways such as signing up to receive emails with contests and updates from local businesses and using #ItsOurJobWNY on social. 
 Get the sample e-mail to your employees HERE.
List Your Business in The Buffalo News It's Our Job Directory
This free resource is designed to help consumers find and support local businesses. Learn more and list your business, along with any recent changes in operations HERE.
Additional Resources for Businesses
Businesses should be sure to follow 

official NYS guidelines

, which we have compiled in our 

Keep Buffalo Niagara Working

 document

 and c

heck with industry associations and industry leads to determine if there might be additional guidance for your industry.

 

Additional resources to help employers deal with the impact of COVID-19 can be found 

here

.

 

Do you 

still 

have specific questions related to running your business or your business unit?

 

Visit

 

BNP Business Link, 

a question and answer forum for, and by, the Buffalo Niagara business community.  Submit your questions and get expert answers on just about any topic from legal, IT, HR, NYS regulations, sales, marketing, communications and more.  It is quick, confidential, 

powerful

 and convenient.

 
Want to learn how your company can get involved? Watch this 15-minute video to see what your organization can do to help support the "It's Our Job" initiative through marketing and community engagement. We know yours is a business that cares about the health and longevity of our community, and we've made it easy for you to get involved. Watch here.