Buffalo Niagara's physical growth and development is a critical component towards a revitalized and economically sustainable future. Since 1970, our region's urbanized land area has grown by 78% while we lost 16% of our population; this equation must change if we are to be an affordable place to live, work and do business.
The Development Advisory Council is a broad cross-section of leading development, construction, and real estate professionals in Western New York who aim to support policy, collaboration, and educational opportunities around the sustainable redevelopment of Buffalo Niagara.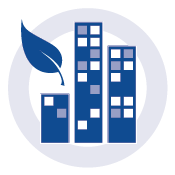 Development Advisory Council Mission
Our mission includes:
Foster the development of diverse, vibrant, walkable communities that can retain and attract people to the region
Make efficient use of existing resources by directing development to areas already served by infrastructure, transit and public services
Support assistance for development projects to encourage private investment and create new programs to help address community needs
Establish a collaborative planning environment where design and development honors and preserves our region's history while also providing the opportunities to establish a new legacy
Previous & Ongoing Programs & Initiatives
The BNP focuses on economic growth and expansion of existing businesses with programs and initiatives aimed at increasing private-sector jobs and investments in the Buffalo Niagara region.  Many of these initiatives are successful because of the direct input and support from members of our Development Advisory Council.  Here are some examples of past and ongoing initiatives that are a critical component in creating a revitalized and economically sustainable future.
Brownfield Cleanup Program – Instrumental in the resurgence of Western New York, the BCP stimulates private investment to clean sites that would otherwise remain contaminated and underutilized.
Buffalo Building Reuse Project – a public/private effort seeking to make downtown Buffalo more competitive for private investment in the 21st century.
Adaptive ReUse – one of the most impactful and efficient economic development tools available to employers in Western New York.
Downtown Buffalo Housing Report –This report synthesizes the findings of several studies examining the downtown residential market and the impact of specific incentive programs.
"Working with the Partnership provides my company a seat at the table as part of the private sector's voice in economic development, advocating for stronger communities throughout the region."
Ben Obletz
President & CEO First Amherst Development Group
"The Partnership's Development Advisory Council provides the opportunity for diverse and often competing practitioners in the real estate and development industries to join with a unified voice to advocate for sustainable policy and projects that can help revitalize Buffalo Niagara."
Dennis Penman
Penman Development Partners, LLC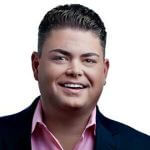 Benjamin N. Obletz
Council Vice-Chair
President
First Amherst Development
AMD Environmental Consultants, Inc.
Arc Building Partners, LLC.
Arcadis
Bank On Buffalo
Barclay Damon, LLP
Benchmark Environmental Engineering & Science PLLC
Benchmark Management Corporation
Benderson Development Company, LLC
Bond, Schoeneck & King PLLC
C&S Companies
Cannon Design
Cannon Heyman & Weiss, LLP
Carmina Wood Morris, DPC
CBRE Buffalo
Chason Affinity
Ciminelli Real Estate Corporation
Community Preservation Corp.
Construction Exchange of Buffalo & WNY, Inc.
Ecology & Environment, Inc.
Empire Building Diagnostics
Encorus Group
First Amherst Development Group LLC
Five Star Bank
Foit-Albert Assoc., Architecture, Engineering & Surveying, PC
Frey Electric Construction Co., Inc.
Frontier Group of Companies
Gerald Kelly Capital Corp.
Glendale Development
Greater Buffalo Niagara Regional Transportation Council
Greenlight Networks
Hamister Group, LLC
Hanna Commercial Real Estate
Harris Beach PLLC
Hodgson Russ LLP
Hopkins Sorgi & Romanowski PLLC
Hurwitz & Fine, P.C.
Iskalo Development Corp.
Joy Kuebler Landscape Architect, P.C.
KeyBank
LaBella Associates, D.P.C.
LeChase Construction Services, LLC
Lippes Mathias Wexler Friedman LLP
M&T Bank
Modern Disposal Services, Inc.
Montante Companies LLC
National Grid
New Enterprise Stone & Lime Co., Inc
Nussbaumer & Clarke, Inc.
Millington Lockwood
OSEA (Occupational Safety and Environmental Associates)
Penman Development Partners, LLC
Priam Enterprises, LLC
Rodriguez Construction Group, Inc.
RP Oak Hill Building Company Inc.
S&T Bank
Savarino Companies, LLC
Schneider Development, LLC
Seneca Gaming Corporation
Sinatra & Company Real Estate
Sonwil Distribution Center, Inc.
Tompkins Bank of Castile
Uniland Development Company
Watts Architecture & Engineering, P.C.
Wells Fargo
Wendel
West Side & Black Rock-Riverside Neighborhood Housing Services
WSP USA Inc.
Thank You To Our Sponsors
Interested In Joining or Sponsoring?
Want to connect with some of the most engaged developers in the region?  Click the button below to complete a contact form or
Contact Liz Benkovich, V.P. Member Engagement & Development
lbenkovich@thepartnership.org
Cell: 716.868.6866
for more information.