Plans are underway for the June 2023 virtual D&I Symposium.
Revisit this website for event updates pertaining to the keynote, schedule, and more.
A look back at the
2022 D&I Symposium
With 29 panelists, 13 hours of incredible D&I Programming, and over 800 attendees, our 5th Annual D&I Symposium: DE&I At Work was a great success.
We opened the day with a timely and enlightening addition - the 5.14 Response Panel.  Local leaders shared their views on "What's Next" in the wake of the tragic events at Tops Market just a few weeks earlier.
Inspired to lead change, the participants were then treated to a keynote address by Melissa Donaldson, Chief Diversity Officer at Wintrust Bank.  Melissa had recently been selected to Diversity Woman Magazine's Elite 100 list.  She spoke passionately about the need to "Let Inclusion Be Your Guide" and held a lively Q&A with the audience.
Participants were able to choose from 10 different presentations in the two separate MicroLearning Sessions.  Led by an impressive lineup of industry-leading professionals, these sessions ranged from an eye-opening discussion on Untapped resources in Candidate Search to an interactive Racial Healing Circle.
All participants joined in the last presentation of the day - the D&I Best Practices Panel on the main stage. This panel provided insight into the efforts that organizations that are leaders in our region have taken to produce the greatest steps forward in creating an environment of diversity, equity, and inclusion. 
View our 2022 D&I Symposium Schedule and Session Descriptions>
We encourage you to watch for details on next year's event and join us for a productive day, full of meaningful conversations around diversity, equity, and inclusion that will feature experts to answer your questions, provide actionable tips, information, and inspiration for you to launch or advance initiatives at your organization – and reap the benefits.
Thank you to all participants and our sponsors which made the 2022 event possible.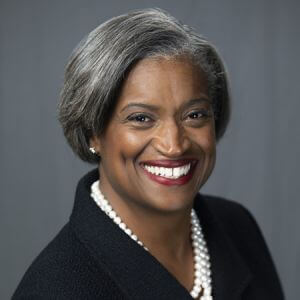 Melissa Donaldson,
Senior Vice President & Chief Diversity Officer
-
Wintrust
Melissa Donaldson is the first chief diversity officer at Wintrust, where she partners with leadership to establish diversity and inclusion strategies for business success, employee engagement and positioning Wintrust as an employer of choice and responsible corporate citizen. Prior to joining Wintrust, Melissa was Director of diversity networks and communication for Walgreens, where she implemented regional diversity councils, set strategies to enhance employee engagement, spearheaded the award-winning Walgreens Diversity & Inclusion Annual Report, and produced the inaugural WBA Global Executive Women's Conference. Previously, she served as CDW Corporation's first director of inclusion practices and led the company to earn the Exemplary Voluntary Efforts Award from the U.S. Department of Labor in 2008.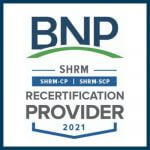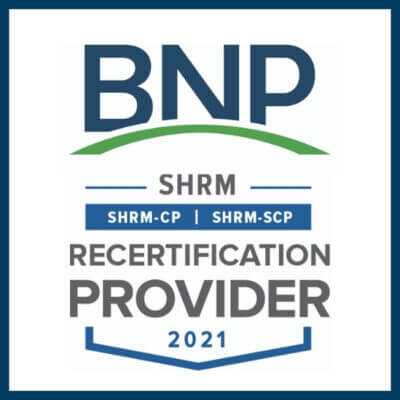 For SHRM HR professionals:
This event is valid for a total of 4 PDC for the SHRM-CP® or SHRM-SCP®.
Buffalo Niagara Partnership is recognized by SHRM to offer Professional Development Credits (PDCs) for the SHRM-CP® or SHRM-SCP®. For more information about certification or recertification, please visit www.shrmcertification.org.

Thank You To Our Sponsors
What Past Attendees Have To Say
This is the first event I've been to like this—where the whole day was dedicated to diversity and inclusion topics and the focus was on getting started...You could feel that everyone in the room knew the importance of diversity and inclusion efforts but wanted to learn more about getting started, get questions answered, or share ideas.
Claire Petrie, MBA, PHR, SHRM-CP
I just wanted to take a moment to thank you for putting together and hosting such a great symposium!  In addition to being on the panel, I was also able to attend and found all of the sessions incredibly informative and eye-opening. Fantastic job!
-Danielle Evancho Bozich VP HR Heritage Ministries
"What an exciting opportunity to learn and celebrate D&I with the BNP team. It was no surprise the event included some of the most thoughtful leaders in our community. It was time well spent. Thank you, BNP, for hosting the 2021 Diversity Symposium.  We look forward to seeing everyone next year."
- Tracey Gordon, District Human Resources Manager, The Home Depot.
"I thought the Symposium was excellent.  Definitely collected a lot  of  jewels  that  will  help  an organization on out DE&I journey."
- Jason T. Daniels, Corporate Attorney, Catholic Health
"Today I had the opportunity to  attend  the  BNP  D&I  Symposium and  what  an awe-inspiring experience it was. From the guest speaks to the breakout session a whole day of empowering, teaching, sharing, and coaching the gens of knowledge provided us today were priceless. Thanks for the awesome event BNP." 
- Constance McMillian Human Resources Professional, Buffalo Niagara Human Resources. 
Follow Us on Social & Use #BNPDEIatWork