The Partnership is excited to announce the second installment of our signature manufacturing event, the Manufacturing Month Kickoff! This year's theme is Building a Better Workforce, and is taking place on Thursday, October 6th, 2016.
Topic:
Study after study has shown the growing skills gap in manufacturing, in Western New York and around the country – experts project over 3 million job vacancies nationally[1] and over 20,000 locally[2] by the end of the decade. Our Manufacturing Month Kickoff will leverage recent research and national best practice models to develop a fully integrated manufacturing workforce system. Our half-day event will help align ongoing efforts and focus on employer ROI and actionable next steps.
Keynote:

Martin Sca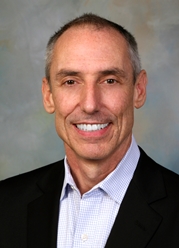 glione, President & CEO, Hope Street Group     
Martin has over 25 years in manufacturing, and has held senior positions at Maytag, Hon Industries, and Bosch-Siemens Household. From there, he served as the President and COO of the ACT's Workforce Development Division, where he contributed to President Obama's Job Council Program. In his current role, Martin led the research for Hope Street's manufacturing studies, "Missing Makers" and "Making Makers."
These reports frame the education and training shortcomings in manufacturing that are causing such a drastic skills gap. This shortage of incoming workers is due to a combination of factors – a lack of awareness of manufacturing careers, insistence on four-year degrees, lack of resources for guidance counselors, poor coordination between employers and training providers – but the reports also recommend alternatives and study best practices that are reversing the employment trend.
Event Details:
Following Martin's keynote presentation, we will have a facilitated discussion about "connecting the dots" between the many ongoing workforce development projects – including the work of our Manufacturers Council, the Workforce Development Coalition, and others.
After the discussion, there will be an exclusive working session for the Partnership's Manufacturers Council and members of the Workforce Development Coalition. We will dive deep into the best practice models and plan how to build the best workforce system here in Buffalo Niagara.
Stay tuned for more information about the 2016 Manufacturing Month Kickoff!
[1] Missing Makers, Hope Street Group, 2014.
[2] DIDI WNY.