Partner Voices Blog: Siena College Research Institute and The Business Council of NYS
Business leaders across Upstate New York grew more pessimistic this year but a majority do not expect a recession.  CEOs in Buffalo expressed greater confidence in the business climate conditions improving in their area as compared to the rest of the state, however, the number is still low at 16%.
That's according to the latest Upstate New York Business Leader Survey from the Siena College Research Institute. Results of the survey, which is sponsored by The Business Council of New York State, were presented at the Partnership's 2020 CEOs Speak event.
This year's event featured remarks by Don Levy, Ph.D., the director of the Siena College Research Institute and featured a panel discussion with:
Heather Briccetti, President and CEO, The Business Council of New York State
Dottie Gallagher, President and CEO, Buffalo Niagara Partnership
George Stege, President and CEO Ford Gum and Machine Company
Ram Ramanujam, Plant Manager, General Motors Tonawanda Engine
Stephen Zenger, President and CEO, Zenger Group
Survey Results
Across Upstate New York, CEO confidence declined this year as only 17 percent, down from 27 percent a year ago, say that current business conditions in New York are better while 36 percent, up from 26 percent a year ago, say that conditions have worsened.  Still, 53 percent of CEOs of private, for-profit companies say it is not likely that the U.S. economy will be in recession between now and the end of 2020.
"Across Upstate, business leader confidence has dropped this year as CEO's have a less positive assessment of current conditions as well as growing concerns about the future.  While few see a recession on the immediate horizon and well over half predict that their business will continue to be in business ten years from today, many are concerned about headwinds including governmental regulation, health care costs and workforce suitability," said Siena College Research Institute Director Don Levy.
Why Are CEOs Becoming More Pessimistic? 
Upstate CEOs lack confidence in the government's ability to enhance business conditions across all levels: state, federal and local.
Many are concerned with the headwinds that are directly tied to actions taken by government.  Their assessment of, or prediction for, several existing, or proposed, legislative initiatives are negative.  This includes the NYS Paid Family Leave Act and the NYS minimum wage increase where 51 percent and 53 percent of CEOs, respectively, report an adverse impact on their business.
"Year after year, we hear anecdotally from these CEOs that they think of their employees as family and want to provide them with opportunities, but the regulations and taxes that they have to contend with make it difficult to do business in New York State," said Dr. Don Levy.
Although confidence in the federal government faltered this year, half of Buffalo CEOs said that the Federal tax reform has had a positive impact on their business.
"The results of this survey should once again send a strong signal to lawmakers in Albany. The women and men that provide private sector jobs in New York State believe that more needs to be done to protect their investments and the people they employ."  said Heather Briccetti, President & CEO of The Business Council of New York State.  "These results compare closely to what we hear from New York business leaders every day, and reinforces our efforts to promote pro-jobs, pro-investment reforms in Albany."
Workforce Sustainability
CEOs were asked to rate their local area on workforce suitability, statewide, 39 percent rate their area as excellent or good, while 59 percent provided a negative assessment.
"When asked to rate job applicants on seven attributes, CEOs' assessments of potential employees are down in every category, since 2013.  For each attribute [listed below], no more than 32 percent give applicants a grade of excellent or good," Levy said.
Technical Skills 32% excellent or good
Verbal Skills 29% excellent/good
Writing skills 18% excellent/good
Initiative 23% excellent/good
Work ethic 28% excellent/good
Realistic about compensation 24% excellent/good
Professionalism 29% excellent/good
While Buffalo CEOs' rating of the local workforce is similar to the statewide numbers, the survey finds that they still intend to hire new employees within the coming year.
About the Survey
This was the 13th year that the survey has been administered.  CEOs have been weighing in on business conditions in their industry and in New York State, overall, since 2007.  For the first time, the survey was expanded from the four upstate regions of Buffalo, Rochester, Syracuse and Albany to all of upstate including the North Country, Southern Tier and Lower Hudson Valley; inclusive of every region except New York City and Long Island.  There were 667 CEOs of private, for-profit companies who took the survey from October through December, 2019.


Title Sponsor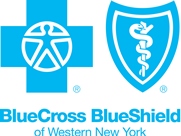 Presenting Sponsors




Official Video Production Sponsor



Print Sponsor

Supporting Sponsors
Labella Associates
Niagara University