It's time for this season's 1st Happy Hour for a Cause hosted by Pegula Sports & Entertainment, benefitting Say Yes Buffalo.
 All proceeds go directly to Say Yes, so you can feel good about throwing back – because you'll be giving back.  There is also the bonus of making new connections with like-minded young professionals in a laidback environment.
Wednesday, January 24th, 2018
5:30pm – 7:30pm
(716) Food & Sport
7 Scott St, Buffalo, NY 14203
Tickets:
Open to members & non-members – Bring a friend!
$15 pre-sale 
$20 day of
Did You Know –  The Buffalo Niagara Partnership has a unique working relationship with Say Yes? 
The Partnership has worked with Say Yes to develop their Internship Program and Career Pathways Program to create a pipeline of talent from local Say Yes Scholars to our local employers.  The program not only gives students exposure new industries, but also plays a critical role in the Partnership's effort to strengthen and develop the local workforce.  You can read more about our workforce development initiatives here.
 We hope to see you there to support the amazing work of Say Yes Buffalo. 
 
More About Say Yes:
Say Yes Buffalo was established in 2011 by a diverse group of community leaders to strengthen the Western New York economy by investing in the education of Buffalo's future workforce.
 The Say Yes Buffalo partnership combines a comprehensive K-12 support system with the incentive of locally funded postsecondary tuition scholarships to remove the barriers (financial, academic, social and health) to college access and success for youth in the City of Buffalo.
 For more about the work that the Buffalo Niagara Partnership does in conjunction with Say Yes, click here.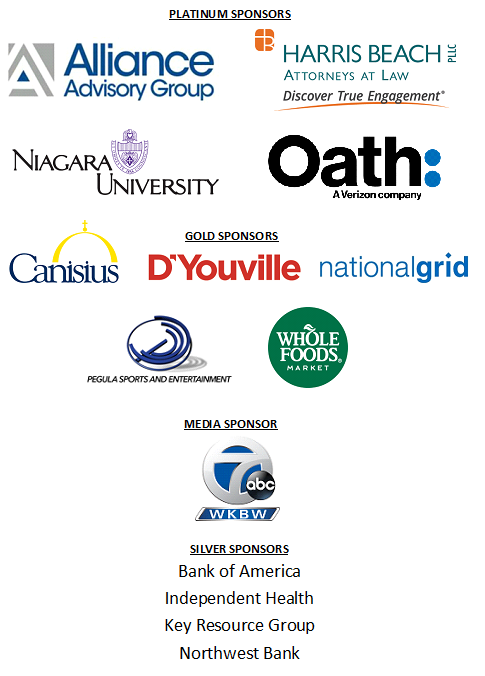 [EB_BN360]
Attendee List