Big Data. Bigger Deal Than You Thought? 
We know what you're thinking – Big Data, is it really that important?  That's what we thought too, but we were so wrong.  After getting a sneak peak of the presentation, we realized how relevant, informative, and critical this info is to YPs. 
Data and data driven marketing are changing how business decisions are made. Web & social behavior, product transactions, and financial records – to name a few – should be critical factors when making important business decisions – no matter the size of your organization. 
Join us to get a download of Big Data 101, which will include:
What does big data really mean and why is it important?
The opportunities big data can bring to your organization
Challenges managing a vast amount of data & simple ways to get started
How you can utilize big data to advance you career and benefit your company by:

Growing revenue
Improving operational efficiency
Empowering new business models

Case studies on how organizations are using big data to study and persuade you!               
Hear from Niagara University Professors:
Ann D. Rensel, Ph.D – She has worked in heavy industry as a quality control supervisor and in information systems analysis and design, creating programs for small businesses using databases designed to track business activities.
Anna L. McNab, Ph.D. – She works as a product strategist where she combines extensive business knowledge with background in HCI to advise startups on business concepts and human-centered design.
Date:
Tuesday, February 13, 2018
5:30pm – 7:30pm
Buffalo Niagara Partnership Offices
257 West Genesee Street
Buffalo, NY 14202
*Free parking available

Tickets:
Free for BN360 Members (promo code required)

PLEASE NOTE: If you are already a BN360 member or an employee of one of our sponsor or corporate member companies, please enter your promotional code to order your complimentary tickets. If you are unsure of your code, please contact Rachael Herrmann at rherrmann@thepartnership.org. 
Not currently a BN360 member or need to renew your membership?
Membership includes access to 15 events throughout the year! 
Learn more about BN360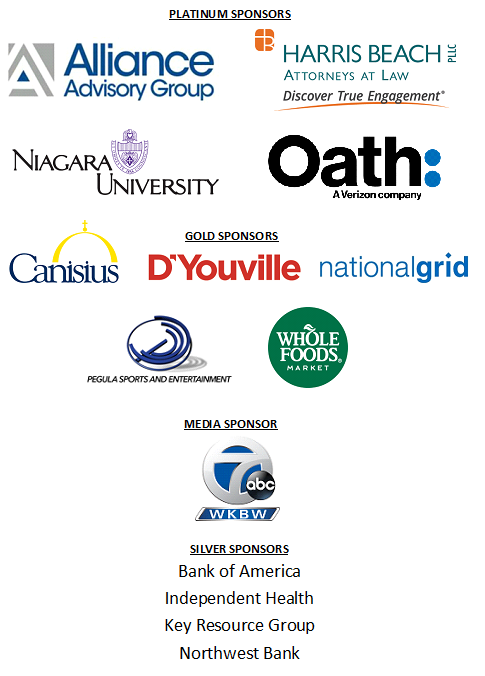 [EB_BN360]
Attendee List